Photonics and Communications Lab (OKT-Lab)
Type:

Laboratory

Semester:

Summer Term

Place:

NTI, Bldg. 30.10, Seminar room 3.42

Time:

Wed 14:00-18:00

Start:

The preparation meeting is scheduled for April 28, 2021, 14:00 to 15:00. Further details will follow once you signed up in CAS.

Lecturer:

Prof. Koos, Prof. Randel, Prof. Dr. Freude and colleagues.

SWS:

4

Lv-No.:

2309490

Information:

To attend the Photonics and Communications Lab you need to sign up in the Campus Management System.

Registration for the Summer Semester 2021 is open as of April 01, 2021.

In case of questions, please contact Mr. Carsten Eschenbaum (carsten.eschenbaum@kit.edu).
Language:
Englisch
Prerequisites:
Lecture: OTR - Optical Transmitters and Receivers
Basic knowledge in Matlab
Contents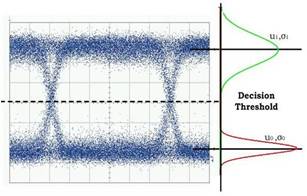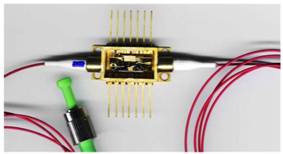 Photonics and Communications (OKT):
Experiment 1: Laser diodes
Experiment 2: Photo detectors
Experiment 3: Optical Coherence Tomography (OCT)
Experiment 4: Back scattering in fibers (for trace analysis: OTDR Viewing Tool)
Experiment 5: BPM simulation of integrated waveguides
Experiment 6: Ring resonator filters
Experiment 7: Simulation of an optical transmitter (-40 GBps)
Experiment 8: Generation, Transmission and Reception of Digitally Modulated Signals

For KSOP students in the first two semesters, the following experiments are recommended:
Experiment 1: Laser diodes
Experiment 2: Photo detectors
Experiment 4: Back scattering in fibers (for trace analysis: OTDR Viewing Tool)
Experiment 6: Ring resonator filters
KSOP students with profund knowledge in optics, (typically from the third semester on), are encouraged to choose their experiments out of the entire set of eight.

Origin Template