City of Karlsruhe
Karlsruhe is located in Baden-Württemberg near the French-German border.
Founded in 1715, the town was shaped after fan with the tower of the palace right in the middle, giving Karlsruhe a distinct layout prevailing even today.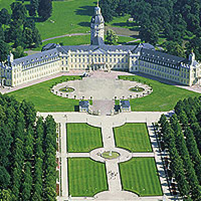 The castle of Karlsruhe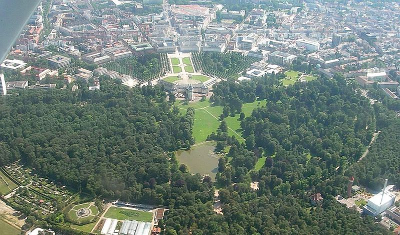 The castle and the surrounding gardens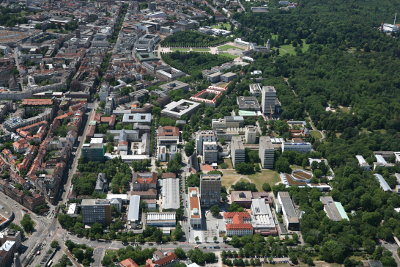 University-Campus Karlsruhe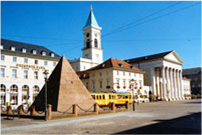 The Market-Place in the City-Center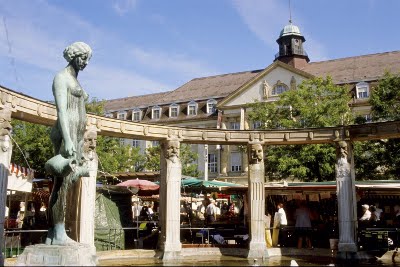 One of many different places in the City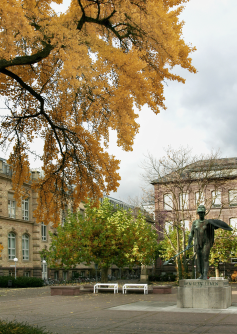 Pallas Athene, the war memorial of the University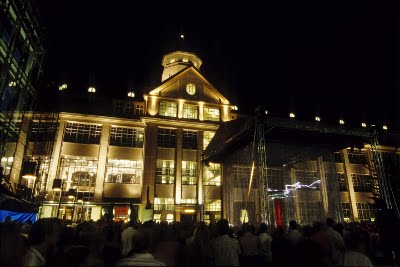 The Zentrum für Kunst und Medientechnologie
Karlsruhe seats the two highest german courts as well as the University of Karlsruhe and the Forschungszentrum Karlsruhe, both currently merging to become known as "Karlsruhe Institute of Technology"