OKT LAB - Praktikum: Optische Kommunikationstechnik
Type:
Laboratory
Semester:
Summer Term
Place:

NTI, Bldg. 30.10, Seminar room 3.42

Time:

Wed 14:00-18:00

Lecturer:
Prof. Dr. Freude and co-workers
SWS:
4
Ects:
6
Lv-No.:
2309490
Information:

The registration for OKT LAB in Campus Management System is required!

The registration for SS2018 is open now!

Please contact IPQ office office@ipq.kit.edu if you have any questions!

Preparation Meeting is on Wed May 02, 2018 2:00 p.m. - 3:30 p.m. in seminar room 3.42 in Bldg. 30.10.!
Language:
Englisch
Prerequisites:
Lecture: OTR - Optical Transmitters and Receivers
Basic knowledge in Matlab
Contents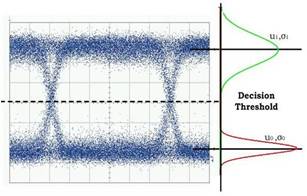 OKT:
For KSOP students in the first two semesters, the following experiments are recommended:
KSOP students with profund knowledge in optics, (typically from the third semester on), are encouraged to choose their experiments out of the entire set of eight.
OKT-LAB Experiments
Name
Date
Size
2018-05-09 08:21
17.12 MB
2018-05-09 08:27
12.38 MB